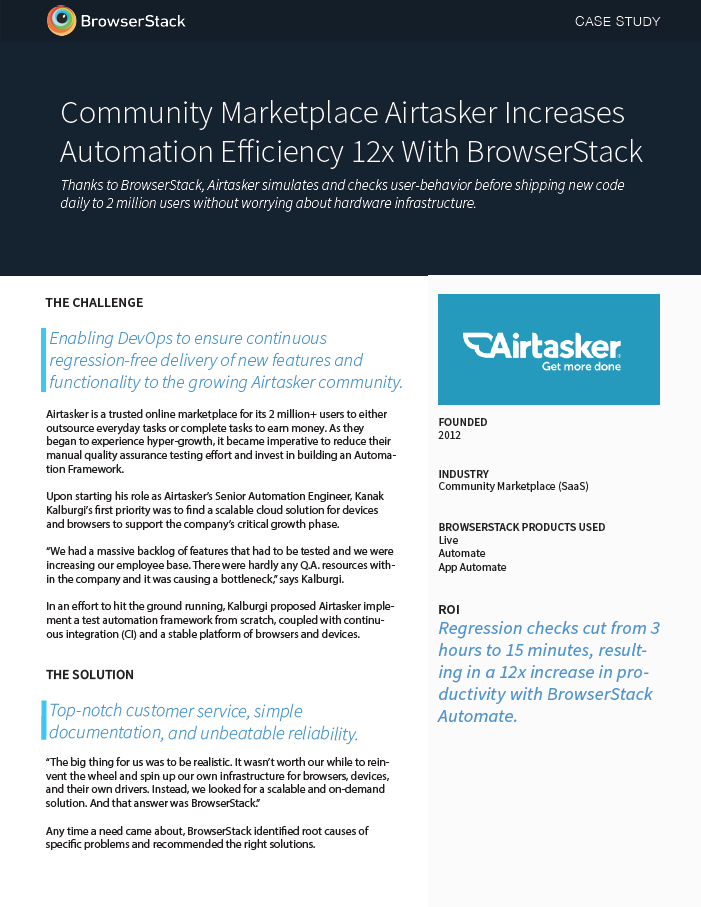 BrowserStack, a leading testing platform for websites and mobile applications, had a lot of customer stories to tell. Problem was, they had no time (or writers) to tell them.
Liking my DFY approach to case studies, they asked me to help tell as many customer success stories as possible in a 6 month period.

So that's what we did. This example from Airtasker is one of many. Others included BNY Mellon, Microsoft, and Logikcull. You can read the full case study here.
Atlantic Metro was already providing IT infrastructure to a number of hospitals when they asked me to interview members of Brooklyn's Kingsbrook Jewish Medical Center. The goal was to tell the story of Kingsbrook's IT transformation, along with all the benefits it brought them, in an effort to help Atlantic Metro win over other hospital clients.
This is the story we told. Read it in its entirety here.
Outshine came to me with a success story worth shouting from the rooftops.
They'd helped Benevity—a platform that gives companies a better, easier way to manage employee charitable giving and volunteering programs—get a 290% increase on their digital ad spend.
They took the resulting case study and published it as it's own page on their website—telling not only a great customer success story, but doing it in a way that wasn't a traditional PDF document.